The 2023 CSPD Annual Meeting will take place Thursday, March 23 – Sunday, March 26, 2023, at the historic Fairmont Hotel in San Francisco, located atop Nob Hill. Events will be recorded and added to OCE Library.
---
Purchase all 8 2022 Scottsdale Annual Meeting Programs for a 20% discount of $103 or total of $412.
This one price includes 8 programs totaling 15 CEUs for $412
Or buy them individually.
---

2021 CSPD/WSPD ANNUAL MEETING
If you did
not

attend the live virtual Annual Meeting,  you can
purchase bundled access to the recorded lectures.

Purchase all 8 programs for a 20% discount or $400
(That one price comprises 8 programs totaling 11.5 CEUs
Including 7 CEUs of Sedation Courses)

OR

Purchase only the 7 CEUs of Sedation Programs for $250

OR

Purchase individual programs as needed
---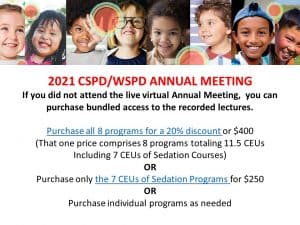 $400.00
---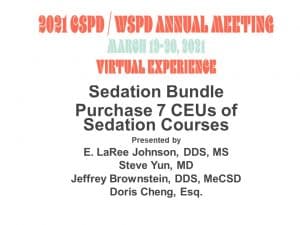 ---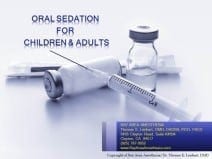 ---
---