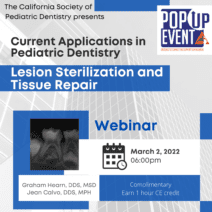 Title: "Lesion Sterilization and Tissue Repair (LSTR) in Primary Molars,"
Advances in Pediatric Dental Clinical Practice
Date: March 2, 2022,  6:00 PM
Location: Online Zoom
CE Credits: 1 CEU
Of interest to Dentists, Students & Residents, Dental Auxiliaries and Dental Office Staff
Course Summary:  Lesion Sterilization and Tissue Repair (LSTR) is a clinical treatment for primary molars with a pulpal diagnosis of necrosis or irreversible pulpitis. Added to the American Academy of Pediatric Dentistry Pulp Therapy Guidelines in 2020, this new treatment provides pediatric dental clinicians with another treatment option for primary molars. This course will provide evidence to support LSTR treatment, clinical protocols, case studies, and clinical pearls on the use of LSTR and antibiotic three-mix in pediatric dental practices.
Speakers: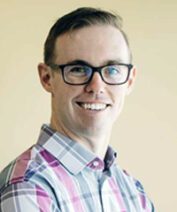 Dr. Graham Hearn –  is a diplomate of the American Board of Pediatric Dentistry who served as faculty at the University of Washington before moving to Northern California to practice. He has a passion for providing patient-centered, scientifically based care. He has served as faculty in pediatric dentistry a both the University of the Pacific and the University of Washington schools of dentistry. He left his childhood citrus farm in Visalia, California to complete undergraduate training at sunny UC San Diego, and dental school at foggy University of the Pacific in San Francisco.  Dr. Hearn completed a two-year General Practice Residency at University of Virginia and his Pediatric Dentistry residency at the University of Washington. He was chief resident at both programs.
Moderator, Dr. Jean Calvo – is an Assistant Professor in the Department of Orofacial Sciences. Dr. Calvo earned her Doctor of Dental Surgery degree at the UCSF School of Dentistry, where she also completed her specialty training in pediatric dentistry. Prior to her residency, she completed her Master of Public Health at the Harvard T.H. Chan School of Public Health with a focus on social determinants of health. Dr. Calvo teaches in both the UCSF Pre- and Post-doctoral pediatric dental clinics. In addition to her teaching responsibilities, she provides dental care to children and adolescents, with the goals of improving their oral health and making dental visits fun. She is devoted to increasing access to dental care for all children and is particularly passionate about providing care to underserved children, such as those with complex medical conditions or other special health care needs. She currently serves as Chair of the California Society of Pediatric Dentistry Continuing Education Committee.
Pre-Operative Radiograph:                                 Post-Operative Radiograph: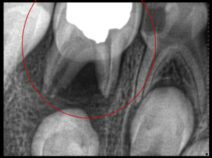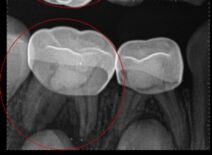 *Radiograph courtesy of Dr. Christina Diep
Course Title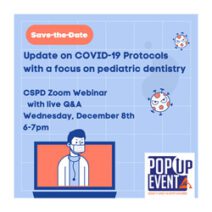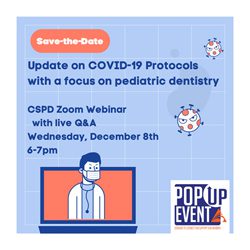 "Update on COVID-19 Protocols for the Pediatric Dentist"
Course Description
Professor Cuny will answer:
How does the recent approval of vaccines for ages 5-11 affect our screening questions and protocols?
Can we put out toys and books again in our reception areas?
Do we still need to apply a certain distance between patients in the treatment areas?
The webinar will include a live Q&A. Please send additional questions you may have to DrGila@DrDorostkar.com before the webinar.
Speaker

Eve J. Cuny, MS is an Executive Associate Dean at the University of the Pacific, Arthur A. Dugoni School of Dentistry. As one of the leading infection control experts for dentistry in the country, she has worked in the area of dental infection prevention and patient safety for the past 30 years.
---
PopUpEvent originally presented Wednesday, October 6, 2021
Now Available in OCE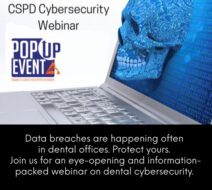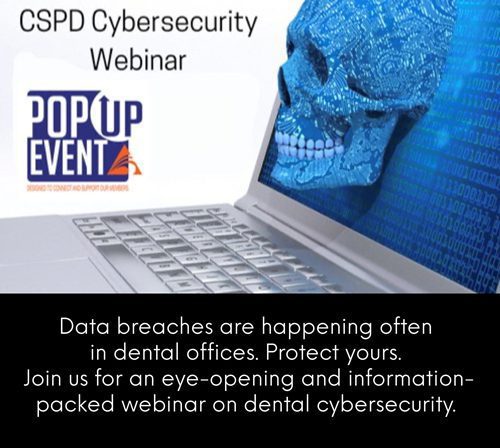 Course Description
Did you know?
Over the last year, ransomware attacks have been severely affecting the dental community and impacting practices of all sizes. Ransomware attacks may result in the shutdown of your office and theft of patient records and confidential health information. Ransom demands can even exceed $200,000. If the ransom is not paid, your patient personal and financial information may be auctioned for sale on the Dark Web. Cloud backups, firewalls and anti-virus software may not provide complete protection…yet 90% of practices across the US are relying on this technology alone to protect their data.
Learning Objectives
Attendees will learn the following:
Technologies, methodologies, and training to protect your patient records from ransomware attack
The impact of a cyberattack on a dental specialty practice
How hackers access your data and where they post it after it is stolen
The difference between IT companies and cybersecurity companies in protecting your data
The financial and emotional impact of a cyberattack against your practice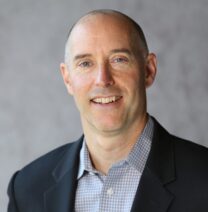 Speaker

Gary Salman
, Chief Executive Officer,
Black Talon Security, LLC
BA, Business Administration – Muhlenberg College
As the CEO and co-founder of Black Talon Security, Gary is dedicated to data security and understanding the latest trends in the industry, particularly as they relate to the dental industry. He has decades of experience in software development and computer IT and developed one of the very first Cloud-based healthcare systems.
---
PopUpEvent originally presented on Wednesday, May 19 , 2021
Course Title
"A Small Bite of Financial Awareness
– For Early Career Pediatric Dentists"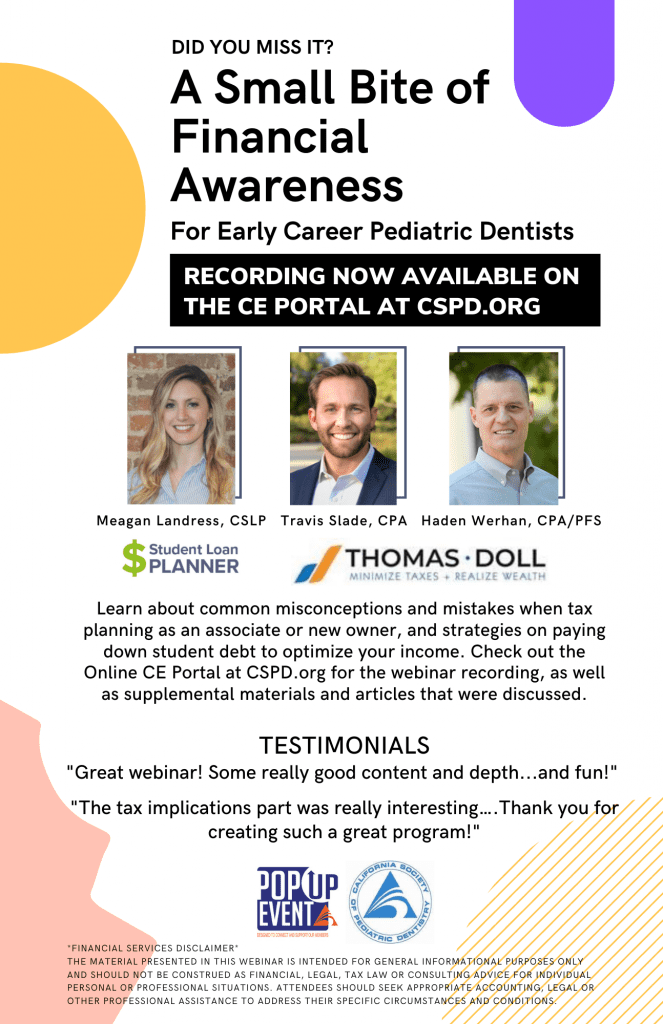 ---
Webinar originally presented on Monday, November 16, 2020
Course Title
"Pediatric Mental Health in a COVID-19 World"
"Ten Basic Concepts Every Pediatric Dentist Should Know About Child Mental Health and the Psychological Consequences of the COVID-19 Pandemic"
Course Description
Dr. Michael Swetye will review ten behavioral health topics relevant to the dental clinician who works with children, adolescents and their parents. He will distill the complexity of child psychiatry down to simple, practical concepts and tools for use in dental practice.
Dr. Ihle will address the specific psychological consequences of the COVID-19 pandemic, with particular emphasis on the ramifications of shelter-in-place edicts and the related transition to distance learning.
Learning Objectives
Be able to list several ways to address challenging patient or family behaviors that may arise in your dental practice

Be able to list several concepts about child mental health relevant to dental practice

Be able to describe how children of different ages manifest the psychological consequences of the COVID-19 pandemic differently

Be able to explain the impact of different baseline conditions on children's reactions to the COVID-19 pandemic
Speakers
Eva Ihle, MD, PhD, is a Board-certified psychiatrist and Health Sciences Clinical Professor at the University of California, San Francisco. She has served as Associate Director of the Child and Adolescent Psychiatry Outpatient Clinics and currently provides psychiatric consultation to community pediatrics clinics, as well as on the Adult Psychiatry Consultation-Liaison Service at the UCSF Parnassus campus and Pediatric Psychiatry Consultation-Liaison Service at San Francisco General Hospital. She has joint appointments in the Departments of Psychiatry and Pediatrics.
Michael Swetye, MD, is a child, adolescent and adult psychiatrist. Following medical school at Yale University, he completed his medical and psychiatric training at UCSF in 2013. Dr. Swetye offers psychotherapy integrated with psychopharmacology at his private practice in San Francisco. Dr. Swetye's wife, Dr. Alejandra Navarro, is a practicing orthodontist, giving him a unique connection and understanding of the dental community. More information about Dr. Swetye's practice is available at michaelswetyemd.com.