Description
This course will focus primarily on ransomware and email phishing which will allow individuals a deeper understanding of how each work and the ability to better identify an attempt to infiltrate their network. In this course, the speaker will first begin by laying the foundation of cybersecurity, privacy, and the importance of protecting data. Examples of phishing emails will be provided in order to indicate different points within an email that will allow the recipient to determine the legitimacy of the message.
Educational Objectives:
At the completion of this course, the participant will be able to:
Understand the value of their data and why as a smaller provider, you may be at greater risk.
Define ransomware and email phishing as well as understand how identify a phishing email. Ransomware is one of the most prolific criminal business models today costing providers tens of $1,000, lost data, and possibly weeks of downtime. Most importantly however, it can be prevented, and the first step is understanding and identifying ransomware and email phishing.
Lead their team through the necessary steps to take in the event of a ransomware attack. Cyber criminals are smart, and they are relentless. Millions of dollars are spent every year developing new ways to infiltrate, infect, and steal patient data. Even with the best laid defenses, a ransomware attack can happen. It is critical to know how to respond and react quickly to minimize the damage and recover your data.
Conduct themselves in a way that allows them to identify an internal threat. There is a common misconception that we must always be looking outside our practice for a cyber or ransomware threat. Unfortunately, a large percentage of threats exist within the walls of your office. The ability to know where these threats come from and how to combat them is vital.
Level of skill recommended for participants:
Of interest to Dentists, Students & Residents, Dental Auxiliaries and Dental Office Staff
Instructor Info: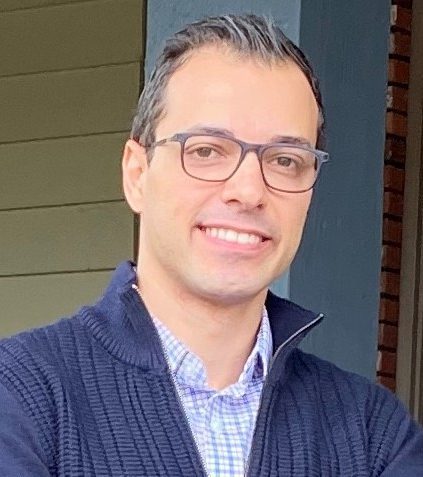 Sam Munakl – serves as the owner of Cytek, a cybersecurity firm located in Tulsa, Oklahoma. Sam has more than 14 years of professional experience and continuing education in the Cybersecurity industry. His formal education started at Damascus University where he received his bachelor's degree in computer engineering. He has continued his professional training by earning several Microsoft certifications including Microsoft Certified System Engineer and System Administrator. Sam is also HIPAA Security Certified and earned his master's degree of Science in Cybersecurity from the University of Maryland.

Instructor Disclosure of any conflicts of interest:
Speaker is the owner of Cytek, a cybersecurity firm located in Tulsa, Oklahoma
Refund Policy:
There are no refunds for CSPD Online CE courses. For any questions, please contact CSPD Executive Director, Paul Reggiardo, DDS, at preggiardo@cspd.org Legal Disclaimer
The CE provider (CSPD) uses reasonable care in selecting and providing content that is accurate. However, the CE provider does not independently verify the content or materials. The CE provider does not represent that the instructional materials are error-free or that the content or materials are comprehensive. Any opinions expressed in the materials are those of the author(s) of the materials and not the CE provider. Completing one or more continuing education courses does not provide sufficient information to qualify the participant as an expert in the field related to the course topic or in any specific technique or procedure. The instructional materials are intended to supplement rather than substitute for the knowledge, expertise, skill and judgment of a trained health care professional.
Privacy Policy
The continuing education website of the California Society of Pediatric Dentistry is CSPD – Online Continuing Education. We respect the privacy of the user to the site. The Privacy Policy addresses our use of the information collected by virtue of your use of  CSPD – Online Continuing Education.
The information we collect on our website is used to improve the content and to advance our mission of exceptional online continuing education.
We may collect the domain name and the IP address of visitors to our and use statistical software to create aggregate and user-specific information on the pages that our users visit. Email addresses may also be collected from purchases and/or user registrations.
We use cookies that enable us to administer our website more effectively in the transmission of online education.
You have the right to contact us in any matters that pertain to your privacy and we will promptly correct inaccuracies that may appear.
We use industry-standard encryption technologies when transferring and receiving consumer data exchanged on our site. When users make payments via credit cards, we only submit the information needed to obtain payment to the appropriate clearinghouses. We do not store or reuse this credit card information unless you have given us your authorization.
CE Policy:

The California Society of Pediatric Dentistry (CSPD) is an ADA CERP Recognized Provider Approved by the American Academy of Pediatric Dentistry. ADA CERP is a service of the American Dental Association to assist dental professionals in identifying quality providers of continuing dental education.
ADA CERP does not approve or endorse individual courses or instructors, nor does it imply acceptance of credit hours by boards of dentistry. Concerns or complaints about a CE provider may be directed to CSPD at (916) 231-2142 or to ADA CERP at www.ada.org/cerp
Credit is awarded on an hour-for-hour basis. Each attendee should claim only those hours of credit that he or she was in actual attendance of the educational activity. Participants should retain course certificate of completion for their records.
Original Continuing Education Certificates are subject to Dental Board of California audit and should be retained by the licentiate for a period of six years. Completion of these courses does not constitute authorization for the attendee to perform any services that he or she is not legally authorized to perform based on his or her license or permit type. This course meets the Dental Board of California's requirements for above designated units of continuing education.